About Irving Pharmacy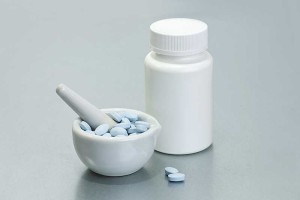 Irving Specialty Pharmacy is an expert in handling specialty drugs and coordinates personalized support for patients impacted by chronic illnesses and complex diseases. We function as part of your health care team, which allows us to confirm that you are achieving the best outcomes from your medication therapy. We will work together with your physician to monitor your medications and streamline your medication therapy.
With a focus on individualized patient care, the pharmacists and experienced staff at Irving Specialty Pharmacy work closely with physicians, associated healthcare professionals and patients to ensure proper drug selection, dosing, compliance, and outcomes.
We assist with all insurance issues including verification of benefits and prior authorization and locate the appropriate copay or patient assistance program when available.
Our friendly, knowledgeable pharmacists are at your avail any hour, any day of the week. Irving Specialty Pharmacy offers 24/7 accessibility. It's just one more thing we do to put you at ease.
We are currently in the ACHC Accreditation Process. ACHC's Specialty Pharmacy Accreditation provides an external validation of excellence in Specialty Pharmacy management and provides Continuous Quality Care improvement.
Our Team
Highly trained pharmacists are on staff to greet patients and fill prescriptions in a timely manner.
We can answer questions and offer advice on how to avoid any potential drug interactions
Our ability to receive electronic prescriptions helps us ensure your medications are accurate by reducing the use of hard to read hand written prescriptions.
We have members of our Care Team fluent in English, Spanish and Italian and have access to translation assistance in 484 languages.